Not to blow our own trumpet, but our paper towels are something to write home about!
With plenty benefits to brag about, it makes sense to incorporate these into your everyday life.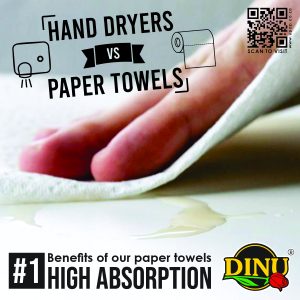 Our paper towels are textured making them super absorbent and strong! Whatever you need to wipe up, we have got your back.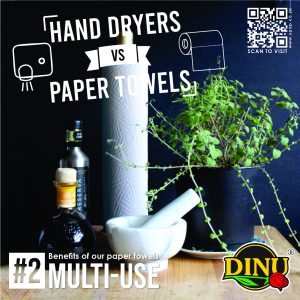 Not only good in the kitchen, these paper towels are good for any spill anywhere in the home or office!
On top of this – they are a great hygienic alternative for hand drying!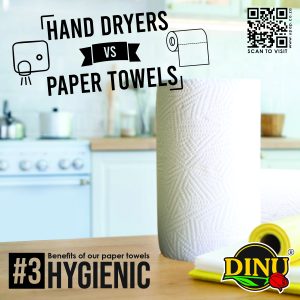 Probably the most enticing aspect of our hand towels is the hygienic nature of the towel! No germ covered cloths needed – simply wipe up and throw away! This minimises the amount of germs in and around the home!
With hygiene being an even more integral part of everyday life in South Africa, we here at Dinu hope to introduce some level of ease into the home – cleanliness doesn't have to break the bank or your back.
*Remember to wash your hands with soap and water for 20 seconds*